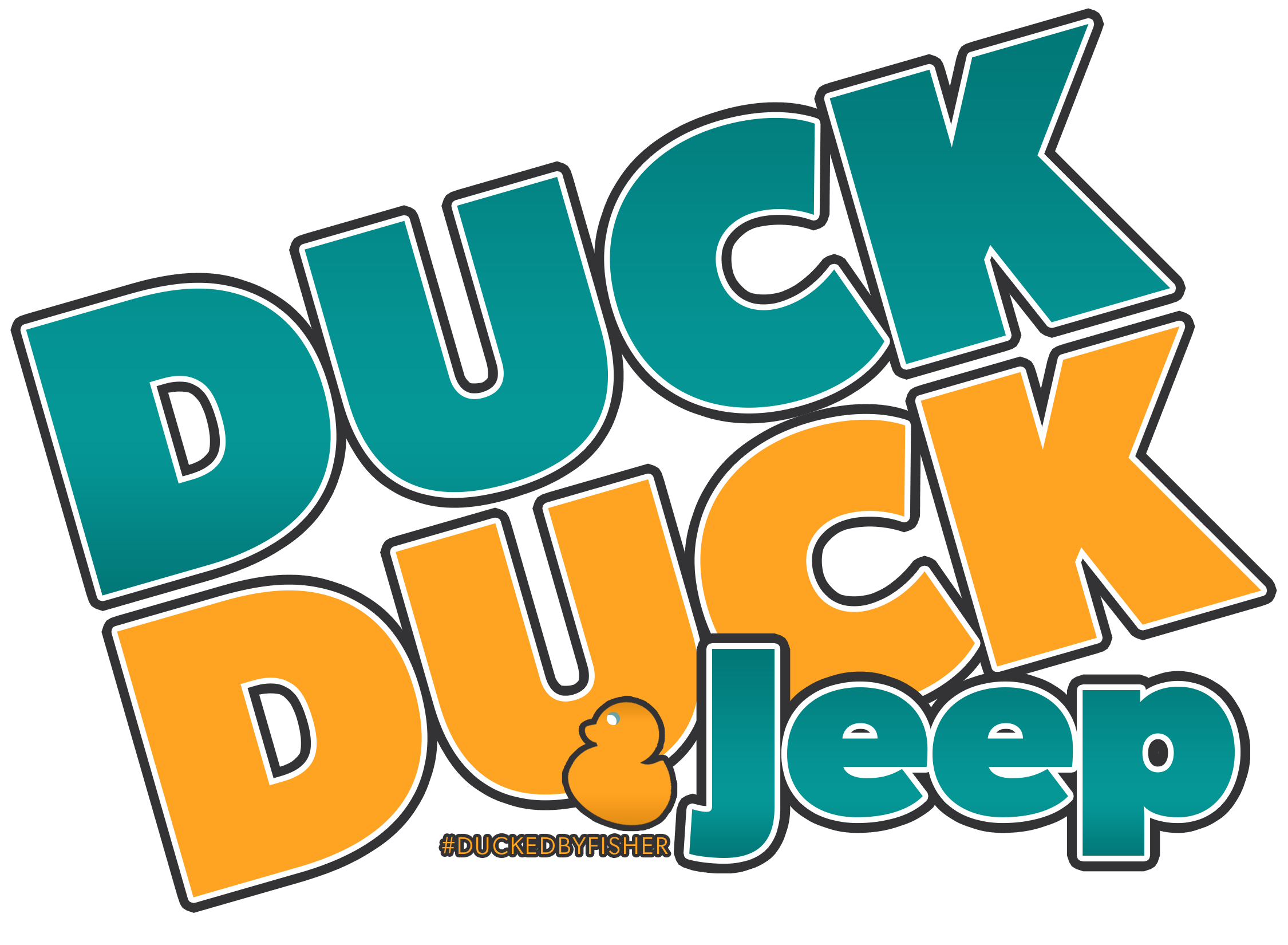 What is Ducking Jeeps & h
ow to participate?
Ducking Jeeps is the latest trend for all Jeep Drivers!!
1.- It's really simple… all you need is a Rubber Duck of your preference, leaving a positive message.
2.- Place the rubber duck on the dash, fender, bumper, or even hang it from the mirror. The choice is yours! Just make sure it is visible to the owner!
3.- Post your picture/video for everyone else to see using the hashtags #duckduckjeep #duckingjeeps & #duckedbyfisher
This means the owner that got "Ducked" has to continue on by planting another rubber duck in someone else's Jeep.
Make sure you're having fun!